Welcome to the digital home of Atlanta Ice Cream Truck! If you are looking for ice cream catering services in Metro Atlanta area, you've come to the right place! We specialize in affordable corporate and individual ice cream catering for special events.
Ice Cream Truck Near Me
Our knowledgeable and courteous attendants are ready to serve delicious frosty treats from the ice cream trucks at the location of your choosing. Our promise is to create a safe environment for your guests, especially the young ones, never let you down and provide quality service and treats at an affordable price. We deliver to a wide variety of events from small private parties to large corporate events: birthday parties, employee and customer appreciation and recognition, grand openings, fundraisers, socials and many others: see the complete list of events we cater to, some pictures of the past events shared by our customers and a directory of mobile Atlanta special events entertainers.
Ice Cream Truck Kids Video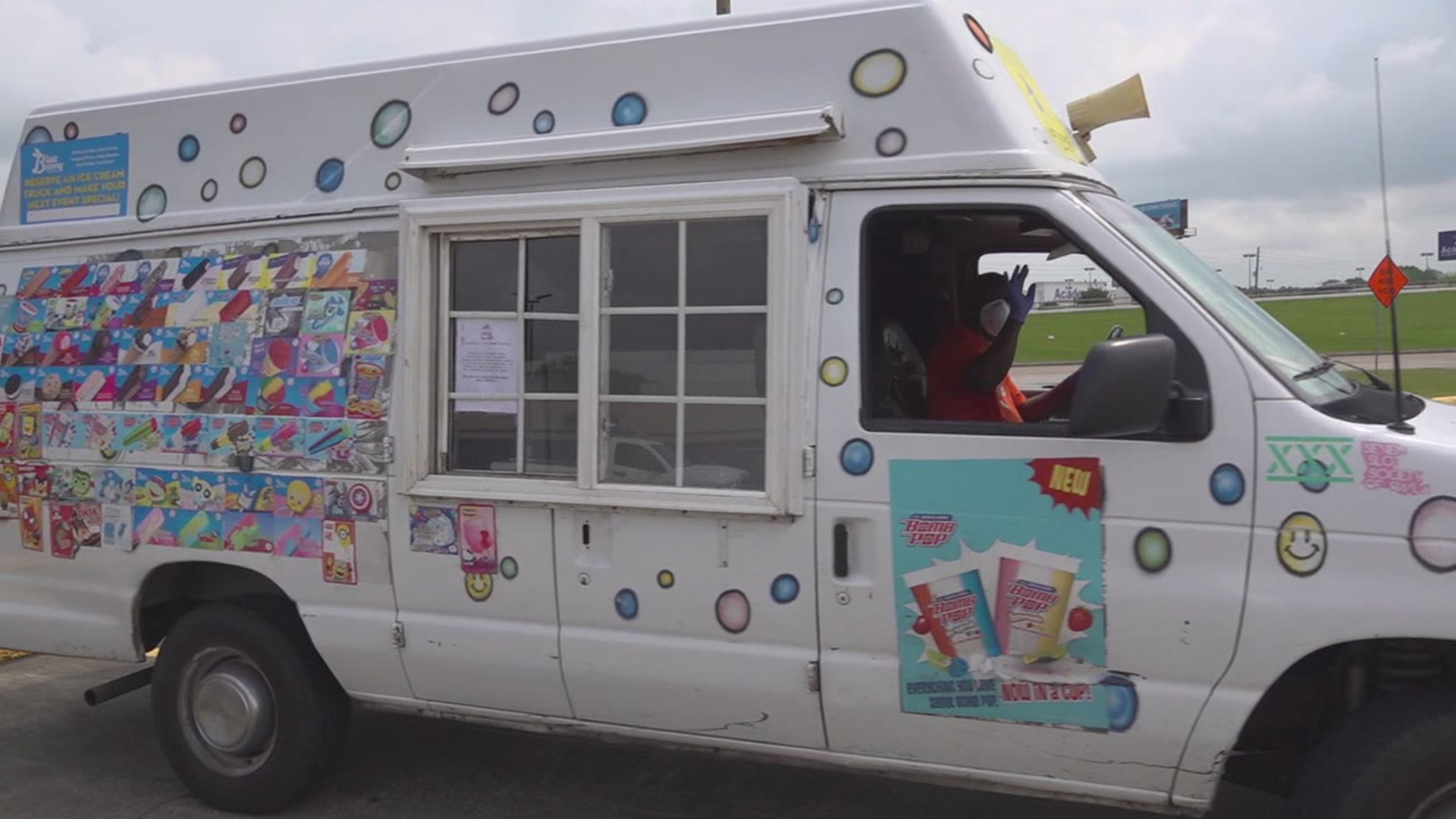 We do not charge delivery or any other fees for our regular trucks for the events up to half an hour. You only pay for the ice creams ordered, but we ask that you spend at least $60-$90 (depending on the day of the week) for up to half an hour event (more details here). Prices for individual ice creams on our menu start at $1 and average $2.50-$3.00. Our Big Blue Bunny vintage truck only serves the limited area around Roswell, and the minimum ranges between $200 – $350, depending on the location (you can find more details on www.BigBlueBunnyIceCreamTruck.com). If you would like to get a quote or make a reservation, please use this form or call/text 678-557-5976.
We serve the greater metro Atlanta area: please check our service area map, but we are willing to travel outside of that area to cater an event large enough. We will never knowingly disappoint you. If we ever fail to deliver to your expectations, please let us know, and we will make every effort to correct the situation. Thank you for visiting and we are looking forward to serving at your next event!
The "ice cream song" – arguably the most iconic jingle of American childhood – has an incredibly racist past. While the tune behind the song has a long history dating back to at least mid-19th century Ireland, its popularity in America and its association with ice cream trucks are the result of decades of racist songs. Our vintage ice cream truck service can be reserved for all occasions, from small parties to large corporate or social gatherings. Windows server 2008 activation. We provide a clean, attractive, vintage ice cream truck, a delicious menu of top-quality ice cream products, and the personnel to do it all.